WE SPECIALISE IN PREMIUM LUXURY CARS
Piston Club is an Independent, professional and high-quality repair destination for all premium cars. Servicing and maintaining a premium car is a big headache of the ownership experience which hampers us in fully utilising our cars. We realise the fact that we have to spend a fortune at authorised service stations just for a simple car service. Our lack of knowledge is often taken as an advantage by local or authorised service stations. And hence, we all end up with high bills, low quality repairs and a horrible ownership experience.
We at Piston Club provide you with transparent and high quality service, so that you can be rest assured about the long life of your vehicle. Our expert technicians understand all the complex car mechanisms and hence provide you with the best servicing experience ever.
We specialise in PREMIUM LUXURY CARS. Our new workshop area is 5,000 sq. ft. with state of the art tools and technology to provide the care your automobile deserves. Our team specializes in almost all kind of Mechanical Repairs, General MAINTAINENCE Services, Body Job, Car Care, Break down Services, Engine Tuning & Customization, Accessorizing & De-Carbonising.
Our crew loves cars and care about yours as their own. Our quick turnaround time is also an add-on to our expertise.
team of certified technicians
Our certified technicians specialise in their respective fields and understand the intricacies of your car. You'll be hard-pressed to find the same level of expertise that our technicians provide! We have years of experience working on both domestic and import vehicles of all makes & models and can work with you to find cost-effective repair and maintenance alternatives.
NIRAV KHUNT
A Mechanical Engineer by profession, Nirav Khunt has a patent in his name for solenoid parts for electric cars. He has worked at Volvo dealership as service manager. He is a sheer genius in identifying car problems and keeps working tirelessly until it gets resolved. He has a very sharp mind and can resolve any car related problems with ease. Nirav has also designed special engine cover plates for cars with lower ground clearance for Indian roads. He has in him an 'always keep innovating' spirit.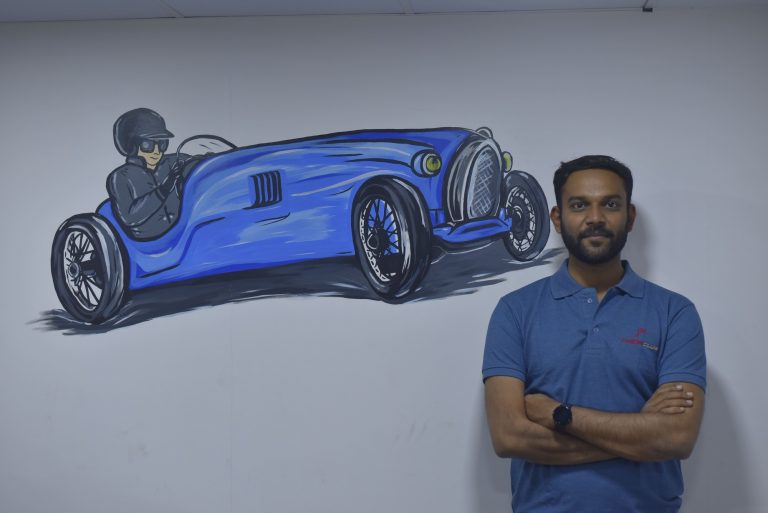 RUSHIL JALAVADIA
A visionary with a never-compromising attitude, Rushil Jalavadia is an entrepreneur with an experience of over 10 years in Automobiles. Rushil completed his Automobile Engineering from Germany and worked at renowned German Automobile Technology Companies as an engineer. He recently came back to India and experienced that luxury car service and repair is much more expensive as compared to Germany. To address this issue which is very close to his heart, he started Piston Club with an objective of providing cost effective, transparent and world class car servicing adhering to German standards. His major expertise lies in Engine Tuning and Customisation.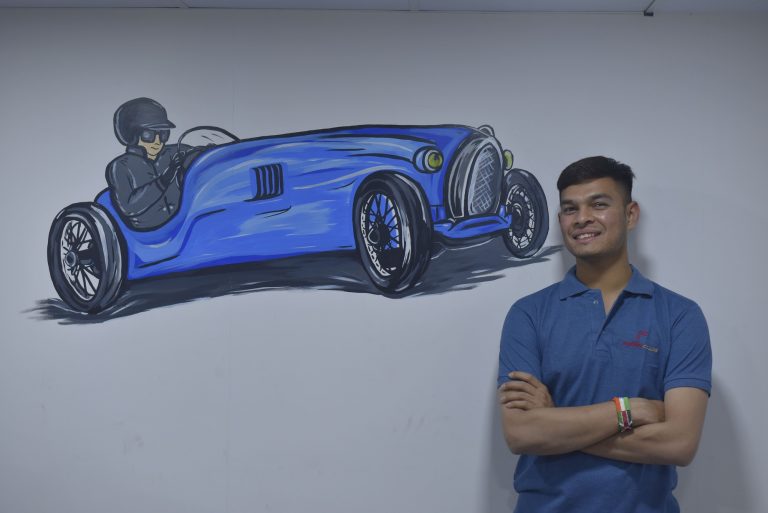 SHUBHAM JALAVADIA
With rich and varied experience, Shubham Jalavadia is insightful, well connected and has a master mind in Marketing and Customer Relations. He is the face of the company and with his never compromising attitude, he maintains a transparent relationship between customers and Piston Club. Customer and quality always remain first; this being company's core philosophy he sets exemplary standards for the overall growth of the company. He has to his credit, an Entrepreneurship Degree in Innovative Design from Australia.
BHAVESH GADHIYA
Backed with rich experience of over 10 years in Automobile segment, Bhavesh Gadhiya is a technocrat who has worked on new car developments with Porsche and Mercedes in Germany. He has to his credit, Masters in Automobile Engineering from Germany. Bhavesh has been the guiding force that has enabled the genesis of Piston Club. His insight into Automobiles is commendable. He is a true believer in quality and ethics.
Quality is our mantra.

We have sworn to provide top-notch quality to our customers. We use only genuine quality or OEM spares from reputed brands to maintain the service and repair quality. We have also developed quality assurance checks that make sure nothing in your car is overlooked. We strongly believe that cars serviced by us should be a joy to ride for all our customers, now and years ahead.
We are Passionate about cars.

Everyone working at Piston Club is a petrol head. Regardless of our automotive tastes, we have opinions, we have disagreements, and we argue. That's because of the passion we share for cars. This passion wants us to provide the best possible solution for all your car needs. We always keep the car's and customer's benefit in mind.
Our Technicians are our strength.

We take pride in hiring the most qualified technicians and utilizing the best automotive technology and modern equipment to maintain, repair and customise your high-end vehicle. We guarantee that our facilities and our technicians are equipped to address today's most complex automotive systems.
Cost Effective Maintenance & Service.

If it is not broken don't change. We conduct tests on all regular maintenance parts and only change those that need replacement. We educate our customers as to why certain parts need replacement while others don't. This level of transparency helps us in improving ownership experience for our customers. Generally the cost of premium car maintenance is very high in India. This is a very big pain point of the ownership experience. To eliminate this, we deal with the OEMs directly and cut the middlemen. This helps us pass on this added benefit to our customers.